Refrigerated vans are often the unsung heroes in the chain of getting a product or service from the manufacturer to a consumer, so today we are going to look at the top 5 industries that use our services to keep businesses running smoothly.
The Pharmaceutical Industry
The Pharmaceutical industry is by far one of our biggest customers and also one of the most important! We have written a full blog specifically about our involvement in this industry before (which you can read here), but as we're so proud to be supporting it we'll touch on it again.
One of the biggest strains that Pharmaceutical companies face is getting their precious cargo of medicines and vaccines to the patients that need them as quickly as possible. While many companies will undoubtedly have their own methods of transporting these goods they often need to temporarily increase the size of their fleet in times of heightened demand, and this is where we come in
Buying your own refrigerated van from new can be a lengthy and expensive process, and if you don't require that vehicle all year round then you have to ask whether it is necessary. Our flexible leasing means that as the demand for seasonal vaccines and medicines increases Pharmaceutical companies can scale their transport capability to match. An excellent example of this will be when the COVID-19 vaccine becomes available. We expect our entire fleet of specialist Pharmaceutical vehicles to be engaged with transporting this vital cargo as soon as it becomes available, but then to be slowly scaled down as the demand decreases.
Catering Suppliers
Now there are a few differences between the hospitality/catering industries and their suppliers so we've broken them down into separate sections. The catering supply industry generally deals with larger loads, as they can be called upon to supply a range of hot and cold goods to events all over the country and in varying quantities.
This is not always the case however, as they may not be required to haul a large volume over large distances on every job. This is why many catering suppliers are now choosing to hire their transport instead of own it, as they can choose the best vehicle for the job and include the cost of the rental in their prices. This flexibility allows suppliers to have an extra large box van for one job, and a compact VW Caddy for the next, without the long term running costs of owning both.
Butchers
Butchers are another industry that benefit from hiring our refrigerated vans. The most common reason for this is taking their wares to local markets, fairs and shows instead of displaying them in the shop front. As Butchers don't do this every day of every week, owning a refrigerated van would be an enormous expenditure for what are normally small businesses running on small margins. 
These markets and events are a very important date in a Butcher's calendar however, due to the increased potential for sales to passing customers, so they can't afford to miss them. By using our hiring services they are gaining the ability to transport their produce at a reasonable price and in the perfect vehicle for each event. They don't have to worry about maintaining a vehicle all year round, or ensuring it is in a safe condition to transport edible goods as all of our vans come fully serviced and valeted so the butcher simply has to load up and go.
Hospitality/Catering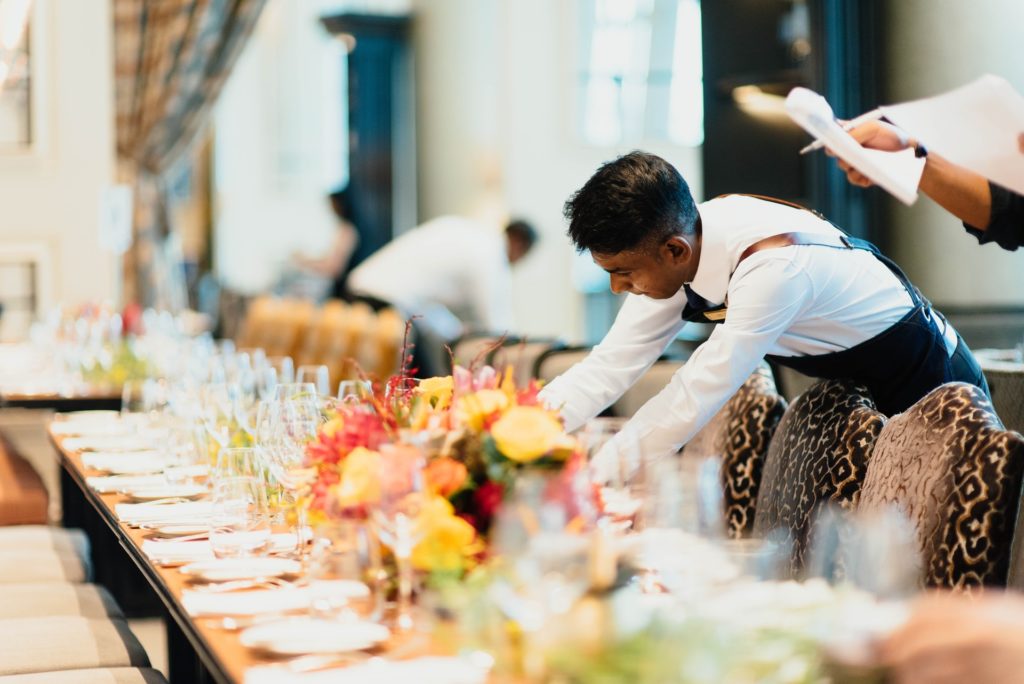 As we have already discussed catering suppliers, let's take a look at the next step in the chain, the caterers themselves. 
The hospitality industry has always relied on mobile heating or refrigeration to provide its services, and the growing accessibility of temperature controlled vehicles has played right into their hands. Our vehicles now provide them with a simple way of storing a range of hot and cold goods on site so they don't have to worry about working somewhere with a small storage capacity or even outside!
One of the biggest advantages we can offer them is the excellent Jiffy van. This nifty little vehicle has the capacity to store both hot and cold goods, and has a customer friendly "shopfront" built in. Catering companies love the Jiffy van for outdoor events like fairs or company picnics as they simplify the setup process and reduce the amount of extra furniture and equipment needed to set up a food or drinks stall. A couple of Jiffy vans backed up with a medium sized refrigerated box van is all a caterer would need to service a party of several hundred people.
Credit Hire Companies
Credit Hire Companies (CHC's) are an often misunderstood industry that fill a role within the car insurance world. If you have an accident that isn't your fault you can avoid paying the excess on your insurance and instead receive a courtesy car and repairs through a CHC.
While this isn't absolutely necessary with most car accidents as most insurers will have their own fleet of available courtesy cars, if you need a temperature controlled vehicle however you may have to go to a private company to hire the more specialist vehicle for you, and allow them to recover the costs from the at-fault party.
Our vans are a prime resource for CHC's in this situation, as they are all maintained to a high standard and come fully valeted, as one would expect from a courtesy vehicle. Our flexible leasing also means that the vehicle can be rented for as long as the customer needs while their own vehicle is being fixed or replaced.
And many more…
These are just 5 of the many industries that rely on refrigerated vans for a wide variety of reasons. We are proud that we can offer our services to such a wide range of people, and especially that we can do our bit to help with the current COVID19 crisis. 
If your business could benefit from hiring a refrigerated vehicle then get in touch with us today. Our expert team will be happy to advise you on which vehicle is right for you, and our free quote means you can weigh up the costs completely hassle free. You can contact us by clicking here.