Refrigerated vans are vital in the transportation of pharmaceutical goods, and rental provides a cost-effective solution to carrying out such deliveries.
When handling medicines and vaccines, it is vital that the correct procedures are adhered to in order to maintain their integrity and avoid spoilages. With sensitive cargo such as pharmaceuticals, it is essential that they are stored at appropriate temperatures through all stages of the supply chain.
The importance of vaccine storage and transportation
When stored at the wrong temperatures, medicines and vaccines can become ineffective and in some cases where contamination has occured, even dangerous to patients when administered.
While refrigerated transport is essential to a host of different industries such as food and fresh flowers, it is most important when delivering speciality drugs to ensure the safety of patients and protect the already strained NHS from unadministered costs do to loss and spoilages.
As the demand for highly sensitive medicines grows, as does the need for specialist vehicles, thus fuelling the growth of the temperature controlled logistics market. As such, the development of smarter supply chains mean that temperature controlled vehicles adapt to the needs of the pharmaceutical industry, providing units capable of maintaining correct temperatures.
"Astounding developments in the life sciences industry coupled with globalization means there is an opportunity for better health, pain relief and cure from disease for many millions of people around the world," said Frank Appel, CEO of Deutsche Post DHL Group, during DHL's 15th Global Annual Life Sciences & Healthcare conference. "But getting the medication to patients in the right condition and achieving that goal requires a complex balancing of cost and risk. It emphasizes yet again the strong link between trade, logistics and the impact it has on improving people's lives."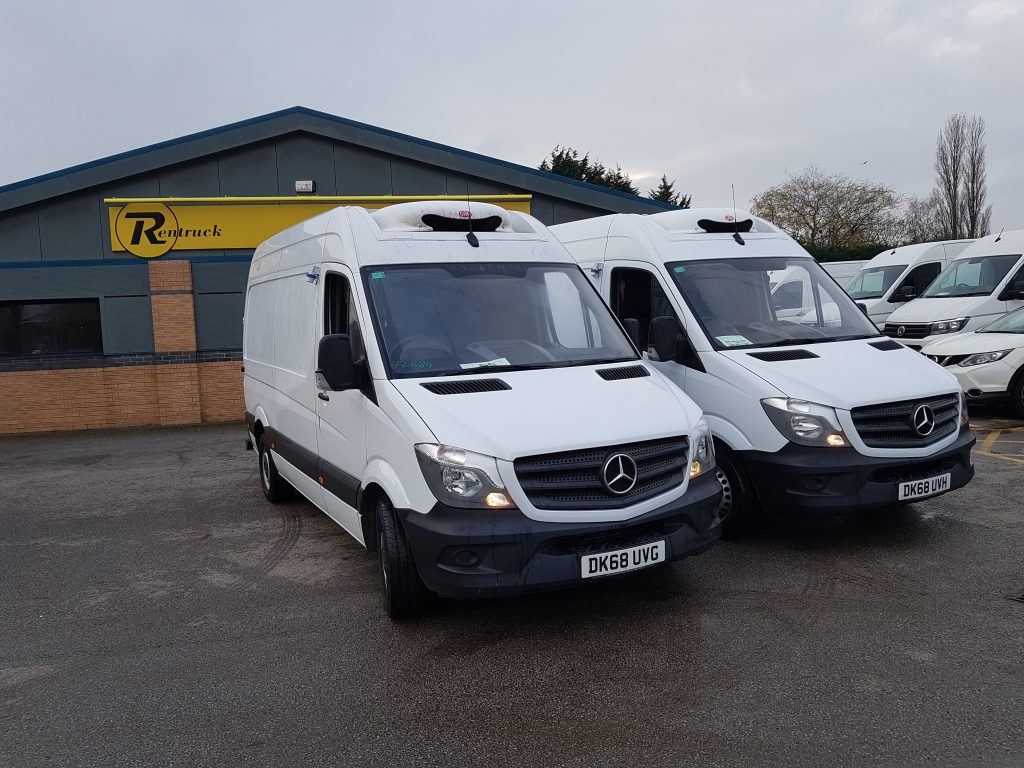 Pharmaceutical couriers should always adhere to the stringent NHS requirements outlining the requirements for storage and transporation of medicines. Vaccines cost the NHS around £200 million a year and with acquiring an already substantial cost, compromising the integrity of these goods would have a hugely detrimental effect. The loss of only one dose of Pediacel vaccine a month in each general practice would cost an estimated £4 million a year, according to the 2014 protocol for ordering, storing and handling vaccines by Public Health England.
Transportation of pharmaceutical goods guidelines for refrigerated van couriers
Here are some of the stringent requirements outlined by Public Health England for the transportation of medicines and vaccines:
Vaccines must be stored between +2°C and +8°C in a suitable vaccine fridge in order to safeguard their efficiency.
Fridges must be used only to store vaccines and medicines, food and other produce must be stored separately and not alongside vaccines.
Vaccine fridges must be large enough to hold the stock, with sufficient space around the vaccine packages to allow air to circulate.
To avoid vaccine fridges being turned off accidentally, they must be wired into switch-less sockets.
Visual inspections and P&T testing must be carried out to ensure their safety.
When stored in validated fridges, all vaccines must be kept in their original packaging.
Vaccines must not be frozen, as this could: reduce the efficacy of the vaccine, cause irreversible denaturing of the proteins, cause the emulsions to become unstable and produce hairline cracks in the ampoule/vial/prefilled syringe possibly leading to contamination.
With vaccine orders placed every 2-4 weeks according to need, delivery to GP surgeries must be prompt, and ensuring that the cold chain is maintained at all stages is crucial. Robust packaging is not enough to guarantee that vaccines stay at a constant temperature, so they are heavily reliant on a validated fridge van which adheres to protocol.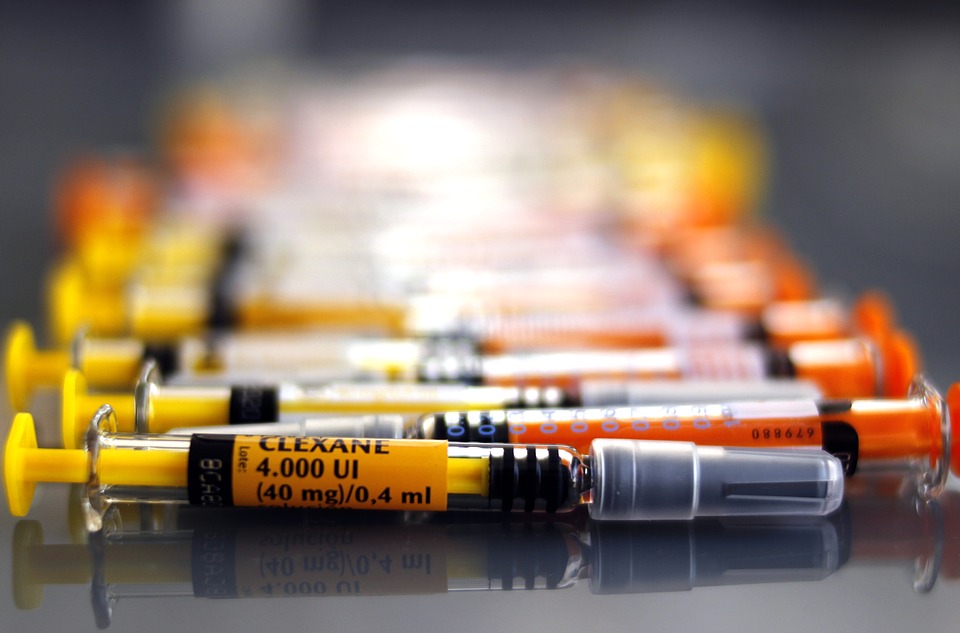 "Collapsed cold chains due to non-appropriate conditions can result in loss of a shipment worth hundreds of thousands of dollars. Over the longer term, this can lead to a damaged reputation, slumping sales, potential share value and even pose a risk to patients. These are high stakes and a smarter supply chain is necessary to overcome these challenges." said Angelos Orfanos, President Life Sciences & Healthcare, DHL Customer Solutions & Innovation. "As the life sciences and healthcare industry expands and transforms to meet the growing needs of the world, logistics providers need specialist investment in research and development as well to be able to offer the expertise needed to get medicine and equipment to the patients. In the simplest terms: better logistics can contribute to better healthcare."
How does refrigerated van rental benefit pharmaceutical couriers?
When considering joining the pharmaceutical supply chain, you'll find that refrigerated vehicles are expensive to buy. Due to their stringent requirements to cope with the demands of transporting medicines and vaccines, the specialised vans are not only costly to purchase initially, but regular maintenance is needed to ensure they are in top working order and adhere to the regulations – which doesn't come cheap, either.
Delivering on pharmaceutical contracts is made easier with refrigerated van rental, as you eliminate the risk of occuring unknown maintenance costs, and have the flexibility of renting the vehicle in accordance to the demands and requirements of different contracts.
With rental from a reputable company, you are safe in the knowledge that the vehicles are capable of handling the logistics, as they have been built to do so. Their specialist facilities to maintain the appropriate temperature with ongoing maintenance protects you against potential product losses, which could have a detrimental impact on your profit and business reputation.
Here at Cool Running Rental, we have the expertise required to understand the needs of the pharmaceutical industry, having worked with them for many years.
Our range of pharmaceutical vans are specially modified to meet the requirements necessary for medicine and vaccine transportation, and all are fitted with electrical standby and back up units to ensure constant, regular temperatures are maintained. The high quality units allow for separate storage with dual compartments, to ensure contamination is kept at bay and all pharmaceutical goods can be stored correctly and separately.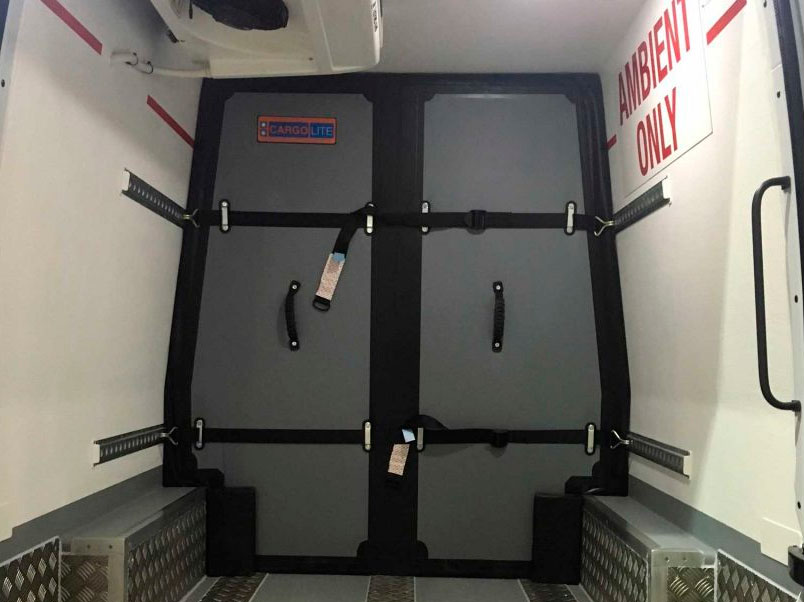 With our vehicles, you can be sure that you have access to the latest technologies required, without having to spend your own budget on these types of investments. All of our pharmaceutical vehicles have established safeguards in place to maintain all legal standards, giving you peace of mind that you can operate your pharma delivery business correctly.
"Better logistics can contribute to better healthcare"
All of our vehicles are late model, serviced and in great mechanical condition. We provide flexible, bespoke quotes depending on your requirements and our expert team are on hand to help recommend the perfect van and deal to suit your business needs.
Our MWB Mercedes Sprinter and VW Crafter refrigerated vans are specially modified to service the pharmaceutical industry. Both vehicles are able to optain temperatures of -25°C/+25°C, and are supplied with a Single Phase Standby Electrical cable and a moveable bulkhead (upon request) to allow for 2 separate temperatures to be maintained (upon request). These vehicles are reliable and accurate, and have continued to serve our many pharmaceutical customers perfectly without any problems.
If you're interested, or want to find out more information about our pharmaceutical services, get in touch with us today and one of our experts will be on hand to help with your queries.