Looking into refrigerated van hire for your business? Not sure if it's the right option?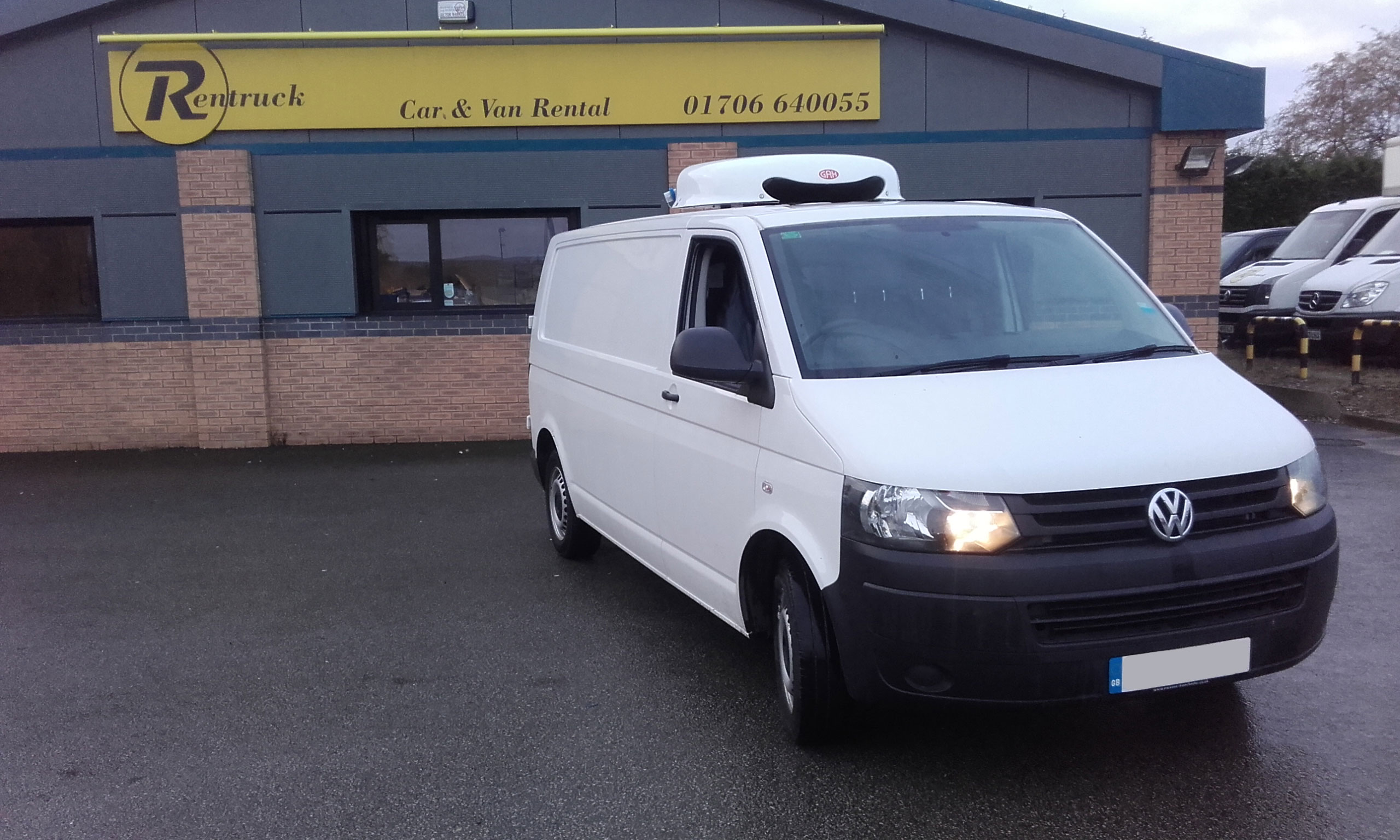 The use of temperature-controlled vehicles is increasing in popularity year on year. Many businesses now rely heavily on refrigerated and heated vans for the transportation of food, flowers, pharmaceuticals, chemicals and many other goods. The nature of the vehicles allows drivers full control over how their goods are handled, and ensures that their produce is delivered safely, securely and in perfect condition.
For small businesses, investing in this type of vehicle long-term isn't always a viable option due to budget restraints, and in some cases it's not always possible to know if the up-front investment will be worth it or not. This is why more and more companies are heading towards short or long-term leasing, to take the stress and hassle out of the process themselves.
If you're not sure how refrigerated vans can benefit your business, we're here to give you the rundown on the key elements of the vehicles themselves, and also why renting could just be the perfect investment for your company.
Here's our top 10 advantages of refrigerated vans…
1. Not just for food transportation
Contrary to popular belief, refrigerated vans aren't exclusive to the food industry. Of course, due to the nature of the catering industry, fridge & freezer vans have always been and will continue to be required for food transportation, but the versatility of refrigerated vehicles opens them up to be of service to a whole host of other industries too.
The transportation of pharmaceutical goods, in particular, relies heavily on temperature-controlled vehicles. Due to the high value of many drugs and medicine, it's vital that they are stored at the correct temperatures to prevent them spoiling, getting contaminated or damaged in excessive heat or freezing temperatures.
They are also an essential tool in the florist industry, as they help to ensure that flowers stay fresh throughout transportation for maximum shelf life. Unsurprisingly, many cosmetics & perfumes are also required to be transported in temperature-controlled vehicles, to prevent certain products such as lipsticks from melting, and perfumes from spoiling.
The same rules apply to products in other industries from chemicals and engineered materials, to tobacco products and even fine art & antiques, to protect their delicate finishes in extreme temperatures.
2. You control the temperature
Being able to manually control the temperature of the van is a necessity, especially when transporting perishable foods and food that needs to be stored at different temperatures. With this being said, it's imperative that you are already aware of the exact temperature which needs to be achieved before hiring a vehicle, as they will have different minimum freezing temperatures. The temperature can be easily adjusted by the driver to ensure that ideal temperatures are always achieved when carrying different goods.
Most of our refrigerated vans are fitted with GAH Super Rapier Refrigeration Units which come equipped with in-cab controllers, with digital display monitors to easily control the temperature and defrosting, also provide a constant load space temperature readout. Other vehicles are available with Thermoking V300-50 MAX Spectrum refrigerating units.
3. Dual compartments
Following on from our previous point, refrigerated vans with dual compartments for adjustable temperatures are also available. This is the perfect solution for produce that requires different storage temperatures, as they can be set accordingly to each individual compartment.
This feature works especially well for catering companies who need to deliver both refrigerated and frozen goods, without the need to transport separately.
4. Overnight standby
All of our refrigerated vans are fitted with electrical standby, ensuring a seamless transition from on-road use to the vehicle reaching the stationery position. This means that you can be relaxed knowing that all goods will be kept cool overnight or whilst unloading, even when the engine is turned off and the vehicle isn't in use – so you no longer need to worry about fresh produce perishing overnight.
5. Expand your business
Refrigerated van hire is a step in the right direction if you're looking to grow your company. Having a transport & delivery solution means that you are no longer confined to the premise of your shop, and can look to reach a wider audience whilst still retaining the quality of your produce during transportation.
This is especially beneficial for small businesses such as florists or deli shops looking to branch into the catering industry. It's not always possible for customers to travel to your location, and nowadays a door-to-door service is more expected than ever, making it a great way to attract new consumers and increase sales.
Not only that, but it gives you the ability to go one step further – attending conferences, shows and events to showcase your products and build your brand. This is a great way of getting your name out there, spreading the word and earning a small profit from attendees at such events.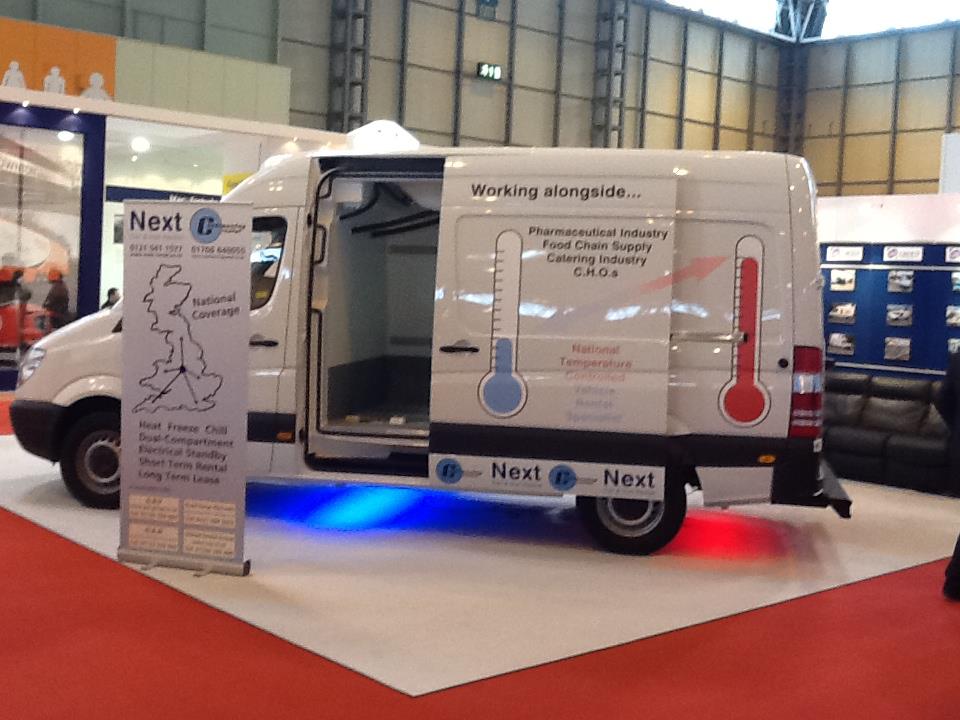 6. Encourages local business growth
Expanding on our previous point, more and more people are making a bid to support local businesses, and this is the ideal way to encourage such spending habits. In a recent YouGov study, it was found that 79% of adults in Britain think it's important to buy locally sourced products. If this sector of the market applies to you, then being able to provide refrigerated transportation to keep produce fresh, only makes it easier to access consumers and encourage them to source local products as opposed to mass-produced items in supermarkets.
This is a good way to build a loyal customer base, which you can rely on to favour the produce that they love (your products) over common branded items, when you've initially put the procedures in place to make it easier for them to access, via refrigerated transportation.
Refrigerated vans sound like the ideal solution for your business, right?
However, you're not sure whether to invest in the ownership of one or to look into rentals? Well, let's take a look at the benefits of hiring & leasing…
7. Cost effective
There's no long-term commitment involved in vehicle renting. You can hire it for as long as you want when you want. This is the perfect solution for businesses that perhaps don't have the budget to invest in a van, or aren't too sure if it's something they require full term, so are looking to try it out for a while.
In addition to this, refrigerated van hire is also an ideal solution to cover you when your trucks are out of service. No business wants to have to put their proceedings on hold and risk losing out on cash whilst their vans are in for repairs after an unexpected mechanical fault. If your business relies heavily on the use of temperature-controlled transportation, then rental companies are great for providing a backup in this type of situation. It's a quick process, and you can expect to be driving a van away on the same day.
At Cool Running Rental, you can be at ease knowing that we provide both short, medium and long-term rental, hire and leasing of all our vehicles, with flexible time frames to suit your needs.
8. The perfect size for you
There's no one-size-fits-all approach here, and we know that businesses require different size vans and load spaces, which is why we offer a variety of different van sizes to cater for every bodies needs. Depending on how much produce you have to transport, we will have a van perfectly suited to carry the load.
From smaller, more compact vans to medium sized and bigger vans for those larger jobs, you can choose the van that's right for you, to ensure that you're not paying over the odds for a large van which is simply much too big for your requirements.
Medium refrigerated vans to take on those medium size jobs ✔️

Find out more about the MWB Mercedes Sprinter/VW Crafter (Pharmaceutical) https://t.co/3Vf5sGBuKW pic.twitter.com/vdwMbQhO7Y

— Cool Running Rental (@CoolRunningUK) July 13, 2018
9. Latest models available
All of our vehicles are the latest models, and we're regularly adding new vans to our fleet. With this, you can be sure that you're driving away a top quality vehicle in brilliant working condition, and trust that it will be reliable from job to job.
This takes the risk out of purchasing a refrigerated which may be a slightly older model depending on what your budget allows, and having the inconvenience of being without it and incurring repair costs if anything was to fault.
10. The full-service package
When renting a vehicle from us, you can ensure that you're in safe hands. All of our vehicles are fully serviced and valeted before collection, ensuring that they are in great mechanical condition. However, we like to ensure that you're in the safest hands, so should there be a problem and you were to require any assistance, we have a 24-hour helpline for easy contact.
We can also offer comprehensive insurance policies and breakdown assistance, to take the load off sorting those things out yourself.
If you're interested in hiring one of our temperature controlled vans or want to find out more about our fleet our services, get in touch with us here.