If you often use refrigerated vans, or you're deciding whether to buy one or not then don't worry – we have it all covered here for you! Today we will be going in-depth on the pros and cons of refrigerated vans and provide you a unique insight into these popular vehicles.
Why Choose Refrigerated Vans?
When you're in the market buying a new/old, refrigerated van you have a wide range of vehicles to choose from. As older models begin to age, there are less of them being made as every manufacturing company wants to consistently design better vehicles each year. It's only natural this happens as it has been proven many times since motor vehicles began becoming popular in the 20th century.
At Cool Running Rental, we understand that there's no one-size-fits-all approach here, and we know that businesses require different van sizes and loading spaces, which is why we have a huge variety of new refrigerated vans that are available in different sizes to cater for every customer's needs. Depending on how much you wish to transport, we will have a van perfectly suited to carry your goods.
From smaller, more compact vans to medium sized and bigger vans for larger jobs, our excellent and well-knowledge team will help you choose the van that's right for you, to ensure that you're not paying over the odds for a large van which is simply much too big for your requirements.
At Cool Running Rental, you can be at ease knowing that we provide both short, medium and long-term rental, hire and leasing of all our vehicles, with a flexible time frame to suit your needs. Providing our customers with the best quality service is our number 1 priority and we shall showcase our expert knowledge so you can choose the right used refrigerated van for you.

Cost
If you're operating on a strict budget and are unable to purchase a brand-new refrigerated van, then not to worry – we know what will be perfect for you. 'Used' refrigerated vans can sometimes have a bad name as there are many people who will think they're not good enough, however we're here to tell you this isn't true, and they can be just as good as a brand-new van.
Used refrigerated vans are a great way to begin expanding your business. Having a transport and delivery solution means that you're no longer confined to the premise of your shop and can look to reach a wider audience whilst still retaining the quality of your products during transportation. It's not always possible for customers to travel to your location, and nowadays a door-to-door service is more expected than ever, making it a great way to attract new consumers and increase sales.
Also, renting/purchasing a used refrigerated vehicle can be very cost effective if your budget is tight or you're starting a new business. There is no long-term commitment involved in vehicle renting as you can hire the van for as long as you want, and when you want. This is the ideal solution for smaller businesses operating on a small budget to invest in a used van who aren't sure if it's something they require long-term.
Technology
When you buy a brand new van, there are a ton of new specs you may acquire compared to an old one. For example, if you purchase the latest model, you're guaranteed the best in quality. However, if you shop around for used vans, you're likely to get this same level of technology for a great price.
Modern refrigerated vans are equipped with temperature sensors which allows remote monitoring. Having this technology enables quality control for the driver as he/she will be able to keep an eye-out on the temperature of the goods being transported. Some outdated vans might not have this technology installed, so it will be difficult for the driver to monitor the condition of the cargo being transported.
Here at Cool Running Rental, we only offer the latest models of used refrigerated vans. We stock a range of high-spec Mercedes and Volkswagen vans to suit your needs, all of which have been fully serviced so you can be sure that they are in solid mechanical condition.
Maintenance
When you're renting or buying a used refrigerated van from us, you can be at ease knowing you're in the best place. All our vehicles are fully serviced and valeted before collection, further ensuring that they are in top condition and ready-to-go. If there is a problem with your vehicle then we have a 24-hour helpline for easy contact.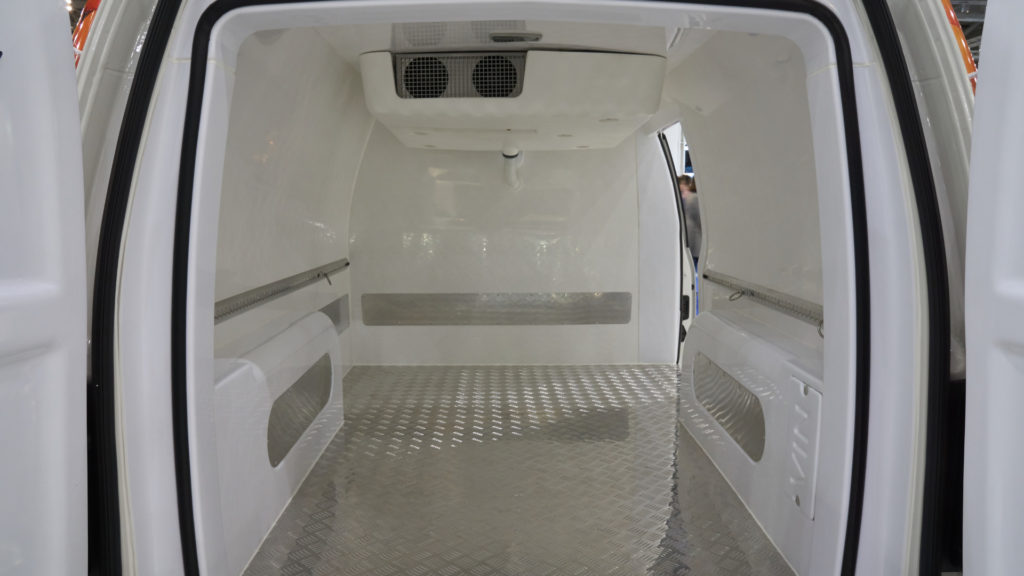 We hope you enjoyed reading our blog on the advantages and disadvantages of new and used refrigerated vans. If you have any questions or would like to find out more, then get in touch today and one our team will provide you with excellent service.