If you're interested in hiring a freezer van, you'll need to know about the laws and regulations surrounding refrigerated van hire in the UK. 
As one of the UK's leading refrigerated van hire & leasing companies, we have all of the answers to your burning questions in today's blog!
What licenses do I need for a freezer van?
You don't need a special license to drive a refrigerated van.  The law states that a standard UK driving license means you can drive small vans up to 3.500kg, so as long as the freezer van isn't heavier you're good to drive the vehicle. 
Currently, anyone in the UK that is holding a valid cat. B (car) driver's license, is able to drive any small van as long as it does not exceed 3,500Kg in weight, with no extra training or qualifications required. This is perfect for many smaller businesses that do not need an extra large capacity to transport their goods, and means that taking on additional drivers to transport their consignments is a fairly simple process.
Here at Cool Running Rental, we have a variety of small vans for you to choose from that are capable of storing your goods at cold or freezing temperatures during transportation.. You can guarantee to find the highest spec vehicles in our range, from the Volkswagen Crafter to the Mercedes Vito and Sprinter, there's a van that will fit your requirements. 
We must inform you that if you have held your UK license since before 1997 then you might actually be licensed to drive larger vehicles up to 7,500Kg. The law changed at the end of 1996, which meant the rules on what was covered under the standard cat. B still apply to those with older licenses, who still retain the right to drive whatever is listed on the back of their cards.
However, don't just assume that you have these rights if you've been driving since before 1997. The DVLA may have withdrawn these permissions if you've ever changed or replaced your license – so, double check this information before you try to buy or hire a larger van.
Our impressive fleet includes large vans too, so if you're interested in purchasing or hiring one, click here to learn more about our refrigerated vans.
Are there age restrictions on hiring a freezer van?
In the UK, there are age restrictions on hiring any vehicle – not just freezer vans. Drivers under the age of 21 aren't able to hire a freezer van or any vehicle, as in the eyes of the law they are deemed as not having enough experience behind the wheel. For drivers between the ages of 21 – 25, many vehicle leasing companies will apply a young persons surcharge. This is to protect themselves, in line with the statistics that younger drivers are more likely to have a collision. To avoid these charges,  be patient and wait until you're 25 before hiring a van, then the price will begin to lower for you.
What documents do I need to provide when hiring a refrigerated van?
When you're hiring a vehicle you must provide many documents to prove various things, and this definitely applies if you want to hire a refrigerated van. To hire a freezer van from Cool Running Rental you must provide us with the following:
Your drivers' licence (photo card), plus any two additional documents from the following:Utility bill (gas, electricity, water, etc) that has your name & address on

Landline phone bill (not mobile)

Bank statement

Credit card statement
The documents must be dated within at least the last 3 months, and the billing address must correspond with that on your driving license. Gone paperless with your documents? Not a problem, you can provide a digital copy if necessary.
If you're looking to hire a vehicle from us, we advise having your proof of identity and financial documents to hand, so that we can ensure the process is as smooth and efficient as possible without delays.

Can I hire a freezer van if I have points on my license?
This question is asked quite often and the simple answer is: yes. However, we only allow a maximum of 6 points for speeding or traffic offences. If your points exceed this amount, there's still a chance that you can use our services, just call us with these details and we'll see what we can do.
How to hire a freezer van
If you're looking to hire a freezer van, then you're definitely in the right place. We offer a variety of vehicles for you to choose from, and our team is on hand to help through every step of the process.. Call us for a fast and free quote, or fill in our enquiry form and we will get back to you.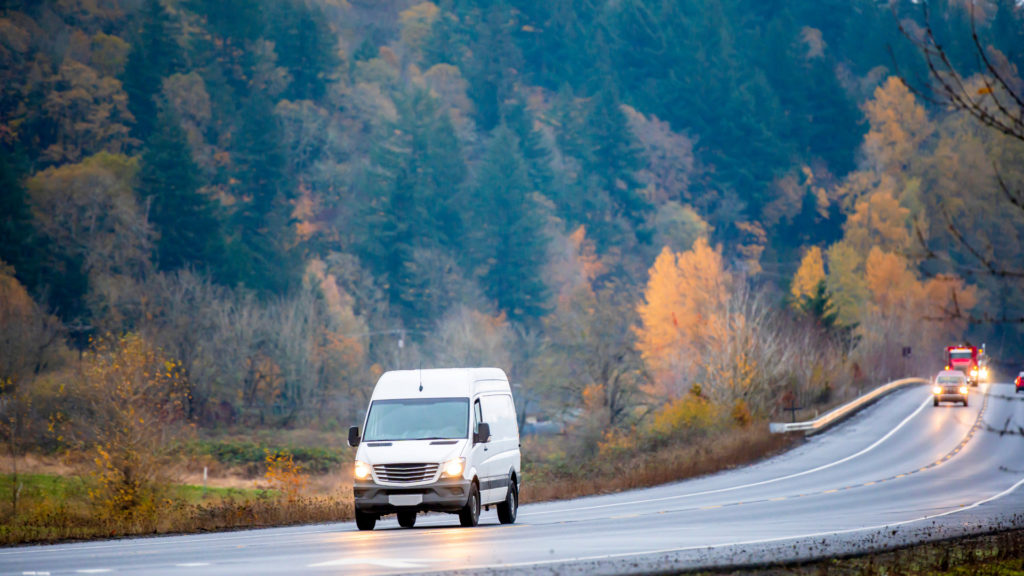 We hope you enjoyed reading about what licenses you need for a freezer van. If you have found this helpful and would like to discuss hiring a van from us, then get in touch with us today for a free quote!