To help you as you navigate across the site,  we have defined all of the most popular terms in the refrigerated vehicle industry.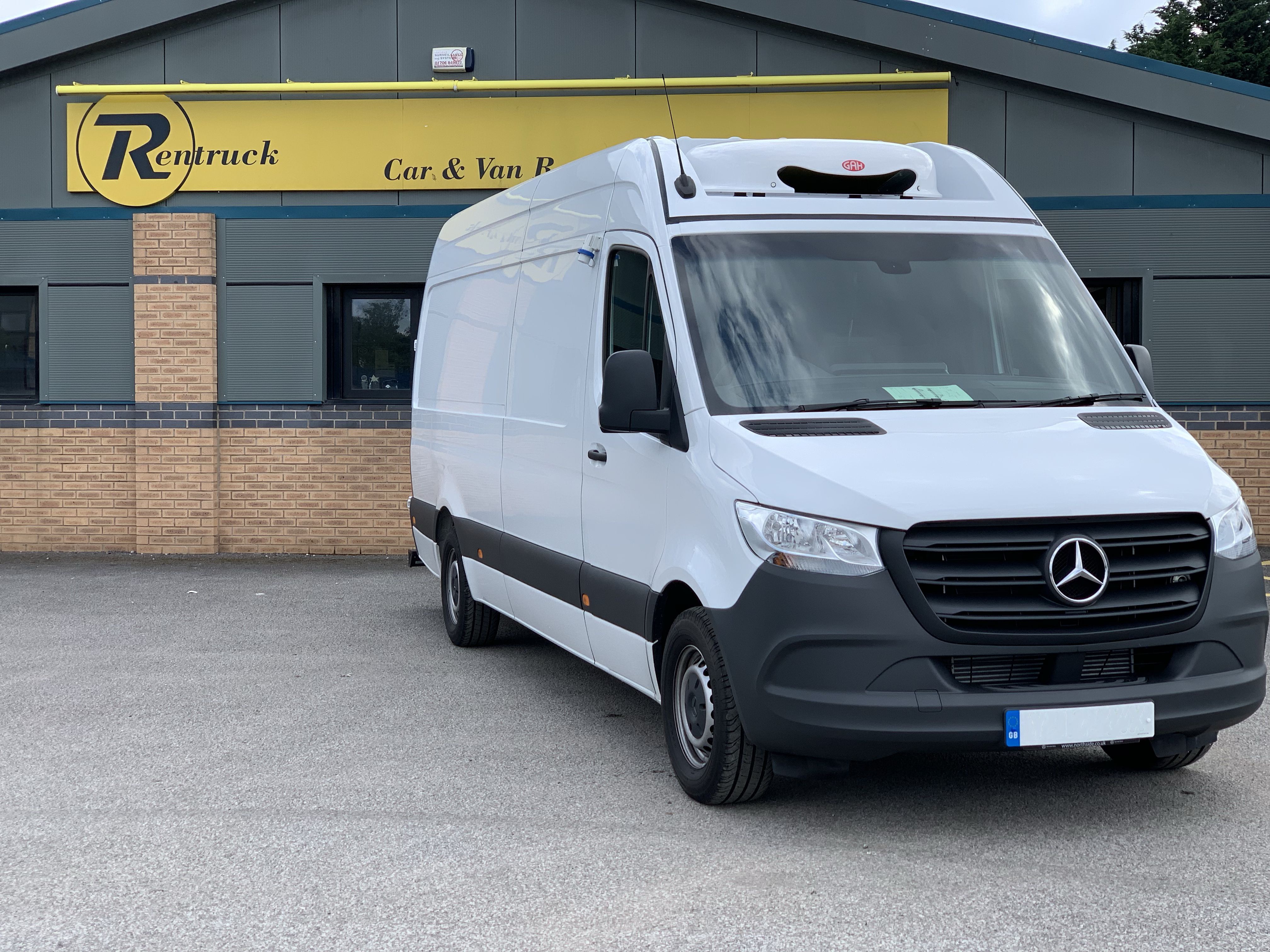 ---
Refrigerated van
A refrigerated van or truck is designed to carry perishable goods at specific cold temperatures

Dual temperature
Dual-zone automatic climate control is when two separate sections of the refrigerated van can maintain different preferred temperatures. This can be especially important when users have a range of perishable goods.
Bulkhead
In between different temperature sections is a bulkhead. This is a dividing wall or barrier between the compartments.
Insulated to Chill
With refrigerated vans, keeping the cold in is as important as keeping the heat out. Therefore the storage areas are insulated to maintain the temperature using polyurethane or rubber foam.
Chiller van
Just another way of describing a refrigerated van, really. Temperature ranges of these vehicles are generally between 0oC and +8oC, allowing users the ability to keep their perishable goods cool.
Frozen van
Where chiller vans will maintain goods at a range of temperatures above freezing, there are also vehicles that have been designed for stock that needs to be kept frozen at all times.
Body conversions
Standard vans can be converted into refrigerated storage units, and we call this a body conversion.
Short-term leasing
If you are looking for a short term rental solution then this is an option for you. Find out more about our short-term leasing options here.
Long-term leasing
If you're planning on using a refrigerated van on a more regular basis then you may wish to lease over a longer duration of time, giving you better value for money. Find out more about our long-term leasing options here.
Van rental
If leasing isn't for you, or you just need a refrigerated van for a short project over a day or so, then we offer our vehicles out for rent. Find out more about our rental processes here.
Make
Who manufactured the vehicle? At Cool Running Rental our fleet includes Mercedes and VW. 
Model
What model of vehicle is it? For example, our fleet includes the Mercedes Sprinter and the VW Crafter.
Payload
The amount of goods a vehicle can carry, displayed in Kgs.
Mileage
If you're looking to buy one of ours Vans For Sale then you will want to know how many miles the vehicle has done in the past.
Load Area
The surface area that can be covered by the goods you wish to transport, displayed in ㎡
Fully serviced
Our fleet consists of fully serviced vehicles, and by that we mean that they are regularly checked, fixed and valeted to ensure they are running at their optimum.
Temperature range
Each refrigerated van will have a designated temperature range, and this will tell you what temperatures you will have available to you if you choose that specific vehicle.
Optimum temperature
The optimum temperature largely depends upon the perishable goods that the refrigerated vehicle is carrying. This is a temperature that best preserves the stock.
Specifications
Further details and information about the vehicles in our fleet can be found in the specifications.
Valeted
We pride ourselves on the clean interior of our vans, valeting is a service that ensures the cleanliness of the passenger area of each vehicle.
Fleet
Fleet is the term given to our collection of refrigerated vehicles. We have a wide range for sale, lease and hire.
Jiffy van
Jiffy trucks are specialised for the catering industry and are also referred to as sandwich trucks, snack trucks and pie vans.
Box van
Box vans are more typical vehicles with a cuboid storage structure at the rear.
Transporter van
Transporter vans are mobile, functional and versatile with slightly smaller load areas but increased mobility.
Caddy van
VW's Caddy vans are smaller than their counterparts but are perfect for smaller loads.
Sprinter van
The Mercedes Sprinter van is designed for those who need to get around quickly with a large amount of stock.
Insulation-only van
These are chiller vehicles that are not fitted with a refrigerated unit, instead, they have a thick layer of 50mm styrofoam cooling insulation to maintain a temperature.
Chiller conversion van
A chiller conversion van usually has the same insulation as the insulation-only, but is also fitted with a chill refrigerator system.
Semi-freezer conversion van
If you're looking to transport frozen goods then a chiller van won't get the job done, so semi-freezer vehicles are fitted with additional insulation and this means they can attain constant temperatures as low as -10oC to -15oC.
Full-freezer conversion van
If you have specific freezing needs then this one's for you. As well as the 75mm of styrofoam lining, full-freezer vans boast either a reverse cycle defrost or a hot gas defrost system. With reinforced side and rear doors, they can keep products frozen as low as -20oC.
VAT
VAT, or Value Added Tax, is added onto each quote. Learn more about VAT here.
Refrigeration unit
Chiller, semi-freezer and full-freezer vans are fitted with a refrigeration unit to generate the temperature necessary to store perishable goods.
Condenser
This part of the refrigeration unit condenses hot gas into a liquid refrigerant.
Evaporator
This part of the refrigeration unit evaporates the liquid refrigerant once it has served its purpose, allowing the cycle to continue.
Compressor
This part of the refrigeration unit is the heart of the system, it pushes the refrigerant from the evaporator to the compressor.
Standby compressor
If the unit's compressor goes down then the perishable goods in the load area are at risk, so refrigerated vans are fitted with a standby to help protect against damages.
Electrical standby
Similarly, refrigerated vans can be fitted with an electrical standby if goods need to be kept in the van overnight.
Transcan Reader
The TranScan Reader is a device fitted to each vehicle to display the temperature of the storage unit.
Insurance policy
We offer comprehensive insurance policies that cover you whilst you're on the road in a Cool Running vehicle.
Breakdown assistance
We offer breakdown assistance for if you get stuck out on the road in a Cool Running vehicle.