Cool Running Rental is the sister company of Rentruck – a vehicle hire and rental company with over 90 years of experience in the industry.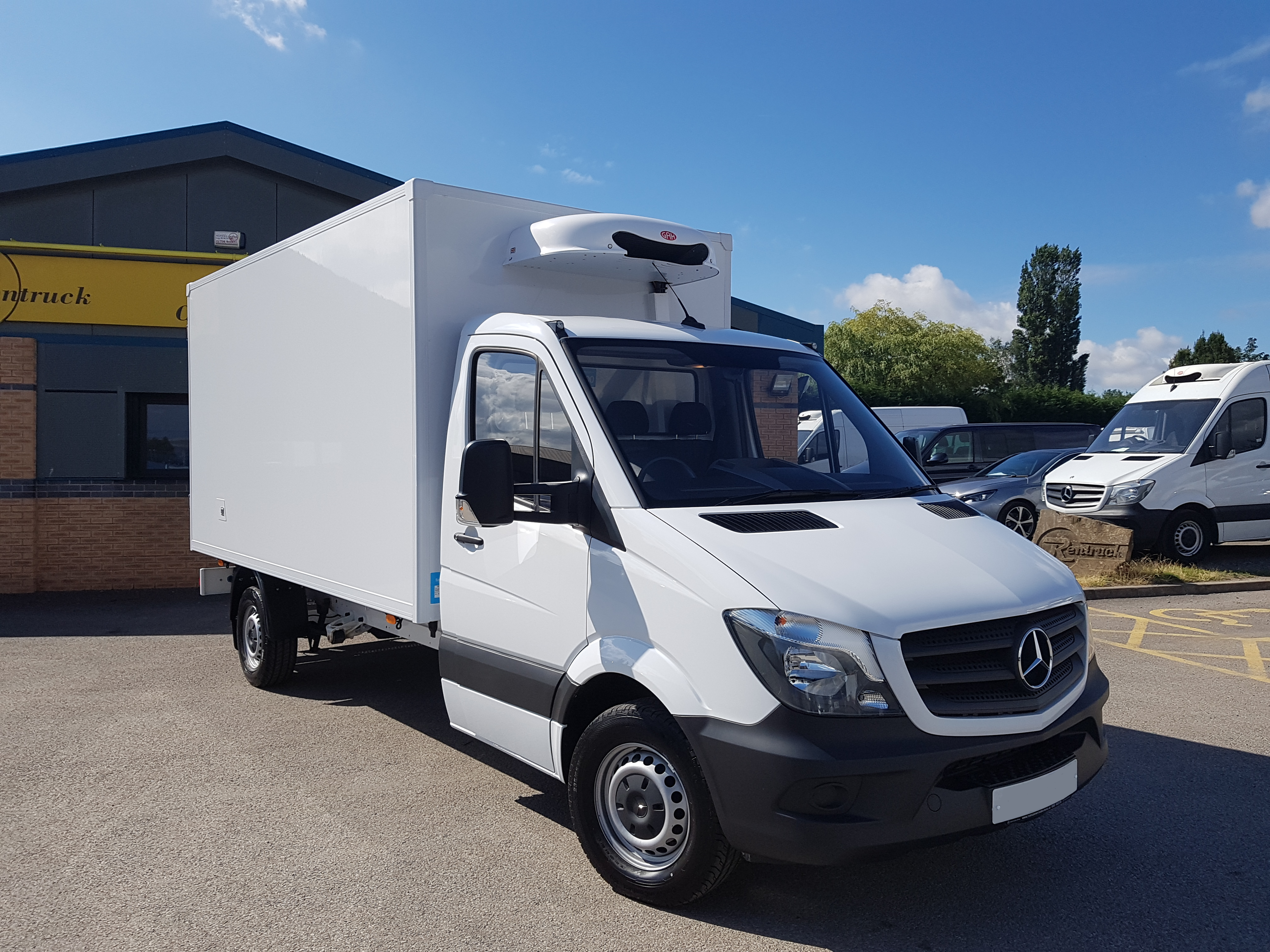 Cool Running Rental is a well-established company in its own right, specialising in the short and long term lease of refrigerated vans and temperature-controlled vehicles.
Since its birth, Cool Running Rental has evolved and adapted to the requirements of its vast range of clientele, now catering for customers requiring vans capable of both heating as well as refrigerating. This diversity allows the company to service customers not only within the food chain but also within catering, hospitality and – more recently – the pharmaceutical industry.
With our handy location in Rochdale, Greater Manchester, with easy access to the country's infrastructure, Cool Running Rental are able to offer nationwide delivery and collection (subject to restrictions).

After growing at an impressive rate, our fleet now boasts well over 120 vehicles used for short-term hire and long-term lease throughout Rochdale and the surrounding areas. We have a vast range of temperature-controlled vehicles available, from VW Caddy Vans to 3.5 tonne Mercedes Sprinters, to cater for all different sized jobs.
All vehicles are equipped with overnight electrical standby and Transcan temperature readers, and the vast majority have the capability, by means of a moveable bulkhead, to split into dual compartments capable of two separate temperatures.
All refrigeration units have been subject to a comprehensive repair and maintenance package since the day they went on the road, and in the unlikely event of a refrigeration unit malfunction, an engineer is at the end of the phone line 24/7, 365 days a year.
Our vehicles are fully serviced and valeted before collection, and as they are typically very late models, you can be sure they are in good mechanical condition.

Peace of Mind
We pride ourselves on the service that we offer to our customers. Our friendly team are here to help you select the best-sized van for the job, as well as offer our comprehensive insurance policies and breakdown assistance. When hiring a vehicle from us, you can be sure that you are in safe hands – and should there be a problem, we are well equipped to help you with our 24-hour helpline.