If this is your first time hiring a refrigerated van and you're looking to learn more information about the process, then you are in the right place. At Cool Running Rental, we understand it can be a challenge debating whether to hire a refrigerated vehicle or not. So, we shall be discussing the key areas you should be looking out for when browsing a reputable van rental company.
A good quality fleet
Firstly, a good place to start when choosing a refrigerated van rental company is seeing what vehicles they have on offer. If they are restricted to a small number of vehicles or the current vans they offer are fairly old, then they may not be the right option for you. Conducting a thorough search on the vans they have will help you learn more about the company as well as the van. The finer details matter!
A great van rental company will provide a good-sized fleet with a variety of vehicles for you to choose from. They should also have a knowledgeable team on hand to guide you in the right direction of which van you need. They will provide their valuable insight on the positives and negatives of the van, even offer you a good deal if it's your first time. 
At Cool Running Rental, we have a great range of refrigerated vans capable of freezing and heating your produce, to keep them at optimum temperatures during transportation. You can guarantee to find the highest spec vehicles in our range, from the VW Crafter to the Mercedes Vito and Sprinter, there's a van and deal to suit all budgets and requirements.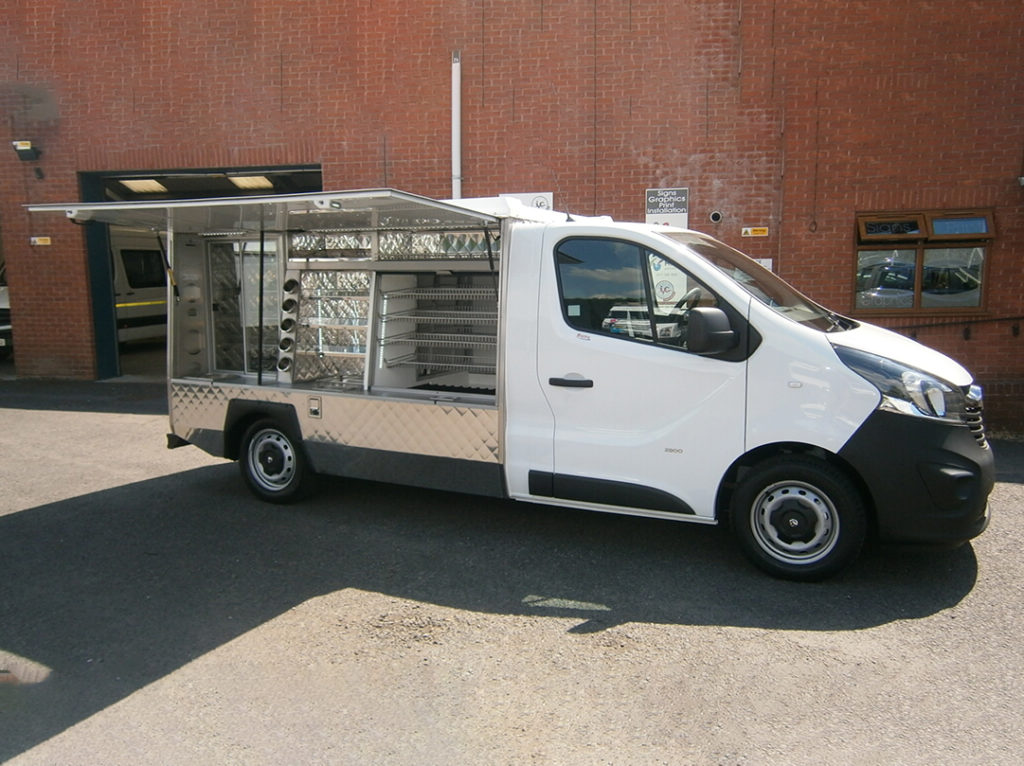 Proven track record
An important area you should be looking at is the previous work the van rental company has foreseen. If they have a proven track record, then perfect, you don't need to doubt their services. But if it appears there are some gaps in their history and certain things don't add up correctly, stay away from them.
Be sure to check on their website's case study section, as this will give you a clear indication of what work they have completed with previous clients. If they have worked with high-profile businesses and delivered a hassle-free service, they could be worth your time. If the clients they have worked with are smaller companies, it's still worth looking into the experience they have had with them.
A great benefit refrigerated vans have is they are versatile. The vans can keep things cold or warm and this can be applied to many different industries. For example, pharmaceutical companies rely heavily on refrigerated vans to transport medicines at cold temperatures. Catering companies rely on them too to deliver their food products at a certain centigrade across the country. 
Many industries rely on a refrigerated van, so if the company you are interested in supplies to multiple industries then this is a great sign they are suitable for your needs.

Reputable company with good reviews
The last thing you want to do is be involved with an unreliable refrigerated van rental service, or worse – scammed. It's fairly simple to see if the van rental company you're viewing is legit or not. You can do this by checking the reviews they have received from previous customers. This information is available to view on Google and any social media platforms they may have.
If the reviews look good then it could be worth calling or visiting the company. But if they receive bad reviews for multiple reasons then this is a good sign they aren't trustworthy to deliver the service you deserve. Checking a company's proven track record is a simple and essential way of seeing if they are reputable or not. Many people fail to check this which can lead to them being very dissatisfied with the service.
During the pandemic, many fake companies were posing as reliable and trusting services. Unfortunately, people fell for their act and were negatively impacted as a result, and this is why it's important to check the credibility of a refrigerated van rental company. 
Easy to get a quote
If you have checked the van rental company's track record and seen they have good reviews left by previous customers, then the next stage is getting a quote from them. This may seem like a simple process, but some rental companies make this complicated as it's the way they operate. This can be due to lots of paperwork needed which can be a big hassle to a regular customer.
We advise you to get a range of quotes from multiple van rental companies and see which is the simplest route to take. Having a variety of options puts you in a good position as you can weigh up the positives and negatives for each company. 
At Cool Running Rental, we aim to deliver a straightforward hassle-free service that includes a simple process to follow. Once you have browsed and decided on a vehicle you would like, get in touch with us to get your free quote. It's a simple and swift process for you to follow.